Update:
Salem's women water polo players came up Interstate 79 in a team van for a long-session of continual water polo play, scoreless, scrimmage-style. Salem had two on its bench. Renegades had three. Everyone got lots of action.
In the future weeks, Salem's first games of the season include the opponents of Harvard and Bucknell.
Salem's squad features three players from Australia (all from Brisbane area), and two from California, plus others from Italy, Greece, Romania, Ohio and The Netherlands. Nearly all of the Salem players are freshmen too.
Prior
The event is confirmed. Water polo practice on Tuesday, January 22, 2019, is going to include some out of town college players from Salem, WV. Get over to play, watch, help, cheer, or swim in the other pool from 7:30 to 9 pm.
If you are interested, give Coach Mark a call or text, 412-298-3432.
---

Player from Akron wrote a follow-up message: I had a great time. I really enjoyed playing with the renegades. The whole team, super cool. Let me know if you need players again. I definitely would join anytime I could.

---
Updated on 10/28 and prior on 10/21/18
Way to go team!
Akron Reinforcements:
Four players from Akron's masters water polo squad are going to join with the side from Pittsburgh at the Penn State Brehend tournament.
Alec Swan
Courtney Russell
Louis M Clark
April
Update:
Thanks to the host's connections, three other players are slated to join the Pittsburgh Renegades for the game day too.
Nick Willison (former W&J player),
Shanen Lazenby (former Gannon player),  (* might miss morning game with conflict) and
Anthony Squelia (former W&J player). ONLY attending the 2:30 game, after coaching at YMCA swim meet.
Pittsburgh's players:
Kinz
Kiean
Samer Out w injury as per 10/22
Ancilla
Alyssa Diacono
Eric Kress
Dave
Joie – maybe turned into can't attend
Adrienne Fyock – Won't attend as NA girls make states.
Squad Set!
Looks like 12 players, but perhaps 13 for the last game. No additional players are needed.
Payment due: $25
Every player needs to chip in $25 for the day for game fees.
Pending water polo schedule with masters games. We have a few who are good to go. Need more.
We are currently on a 2 or 3 week break from practice. We currently have 3 pool possibilities and are looking into what will be the best option to keep regular practices.
This coming Saturday, North Allegheny High School would like to scrimmage with the Masters Women's team. Time will most likely be from 10-noon. Email JV if you are interested in playing.
Our Leadership Board consists of: Gregory Kinzler, Joie Marhefka, Mark Rauterkus, Wilbert Kragten, Steve Hilty, and Jocelyn Vincent. We will be meeting within the next few weeks to discuss the coming season. If you have any suggestions, comments, items to be addressed, etc. then please send them my way.
Today wrapped up the NCAA Pittsburgh Labor Day tournament. The Renegades played in 1 game at Highland Park yesterday (picture attached) and 2 games at Washington & Jefferson today. It was a GREAT tournament and many thanks to those who organized and helped out: Mark Rauterkus, Nikola Malezanov, and Steve Hilty. Thank you Pam Kinzler for pictures. If you played i will filter some your way as she works through them. If you played and have not paid then please do!
If you are interested in any way of getting involved with youth water polo then please email: mark@rauterkus.com This is a great way to get extra pool time, show off your skills, and help grow the sport!
Future Tournaments:
Wetskins Invitational in DC (flyer attached) Send JV an email if interested.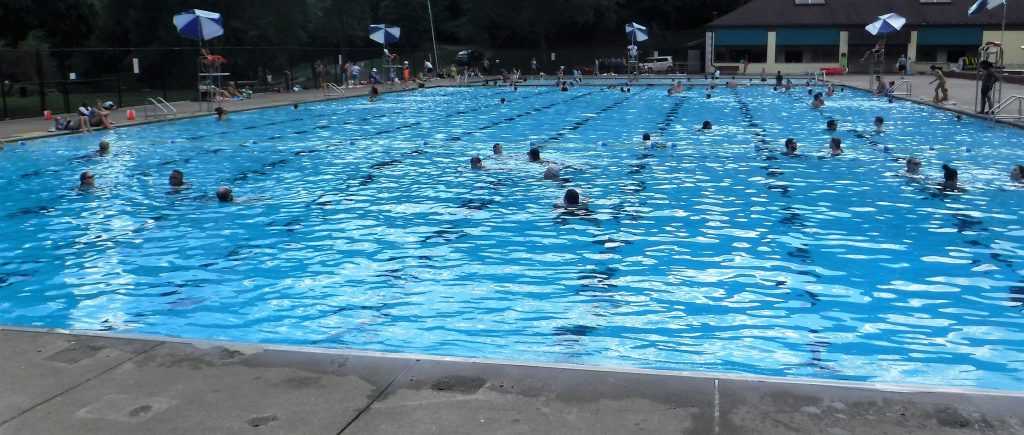 Saturday September 1st at Highland Park Pool
* Teams, coaches, officials, please show up early for games and be ready to play as the city would love to allow the public full access to the pool as early as possible. Games COULF begin at a slightly earlier time throughout the day.
10:00 am


Mercyhurst 

vs 

Washington & Jefferson

11:00 AM
Ganon vs Penn State University Behrend
12:00 PM


Renegades (Pittsburgh Masters) 

vs Penn State University Behrend 

B-team

1:00 PM


Mercyhurst 

vs 

Penn State University Behrend

2:00 PM


Ganon 

vs 

Washington & 

Jefferson
3:00 PM
W&J Alumni with Renegades vs Penn State University Behrend B-team
Sunday September 2nd at W&J Pool
9:00 am
Masters Scrimmage with W&J Alumni and Renegades
10:00 am
Penn State University Behrend vs Washington & Jefferson
Noon
Penn State University Behrend vs W&J Alumni + Renegades
Extra notes
At 1 pm the pool opens to the public for swimming in the shallow end and baby pool. Play nice with others. Secure valuables. Hot and humid weather is expected.
The city wants water polo games to wrap up by 3:30 pm or sooner so that the pool patrons can use the entire facility. Closing part of the pool for water polo games has never been done before. Game times are going to start on or before the scheduled times. Team are asked to be prepared in advance of the published game time. It would be great if the teams and officials are ready and the first game could begin earlier.
Only the deep end of the pool being guarded, so players should not warm-up in the shallow end.
Bring a lawn chair. Tents can be deployed away from the pool in the grass area, not pool side.
Spectators are free. Swimmers pay the daily rate. Spectators that swim, pay the daily rate. Spectators and non-athletes are going to get a wrist band, no charge, at the pool at the gate. The wrist band can help for re-entry to the facility as patrons pay to swim or else have tags.
There is ample parking on the street throughout the park and in a lot near the volleyball courts.
Help with set-up, tear down and overall upkeep of the grounds is most welcome.
Community Clinic
Pop up, mini-clinics for youngsters and fans are expected throughout the day's activities and experts, including a Renegade players too, can help in small group settings by explaining the game's rules and sharing insights with visitors and first time fans — to better promote water polo.