Practice Options:
Thursday, Sept 27th- 7:30-9pm we are invited to play with the Pittsburgh Combined at South Park HS (2005 Eagle Ridge Dr, South Park Township, PA 15129)
Friday, Sept 28th- 7:30-9pm Mt. Lebanon HS will have the pool open for swimming and passing.  Kids of all ages as well as adults are welcome to join. Also see, https://waterpolo.cloh.org/2018/09/24/mt-lebo-hosting-water-polo-and-skwim-for-kids-and-adults/
In order to play at South Park High School or in any future Main Line (Philly games at Villanova) you have to be registered with American Water Polo. The cost is $60/yr and this will be your insurance to play.
Membership Dues:
$5 dues can now be paid to Venmo as well as Paypal
Future Games: October 27th @  PSB  Respond if you are interested.
Thank you Pitt for hosting us this past Thursday night!  Pictures can be found on our Twitter and Instagram pages.  Please find our site and follow along.
We are currently on a 2 or 3 week break from practice. We currently have 3 pool possibilities and are looking into what will be the best option to keep regular practices.
This coming Saturday, North Allegheny High School would like to scrimmage with the Masters Women's team. Time will most likely be from 10-noon. Email JV if you are interested in playing.
Our Leadership Board consists of: Gregory Kinzler, Joie Marhefka, Mark Rauterkus, Wilbert Kragten, Steve Hilty, and Jocelyn Vincent. We will be meeting within the next few weeks to discuss the coming season. If you have any suggestions, comments, items to be addressed, etc. then please send them my way.
Today wrapped up the NCAA Pittsburgh Labor Day tournament. The Renegades played in 1 game at Highland Park yesterday (picture attached) and 2 games at Washington & Jefferson today. It was a GREAT tournament and many thanks to those who organized and helped out: Mark Rauterkus, Nikola Malezanov, and Steve Hilty. Thank you Pam Kinzler for pictures. If you played i will filter some your way as she works through them. If you played and have not paid then please do!
If you are interested in any way of getting involved with youth water polo then please email: mark@rauterkus.com This is a great way to get extra pool time, show off your skills, and help grow the sport!
Future Tournaments:
Wetskins Invitational in DC (flyer attached) Send JV an email if interested.
Great article.


Greg Kinzler, the student athlete, is a college senior in terms of academics, but it is just the second year on the team as he went to a different PSU Campus for the first two years of his engineering studies.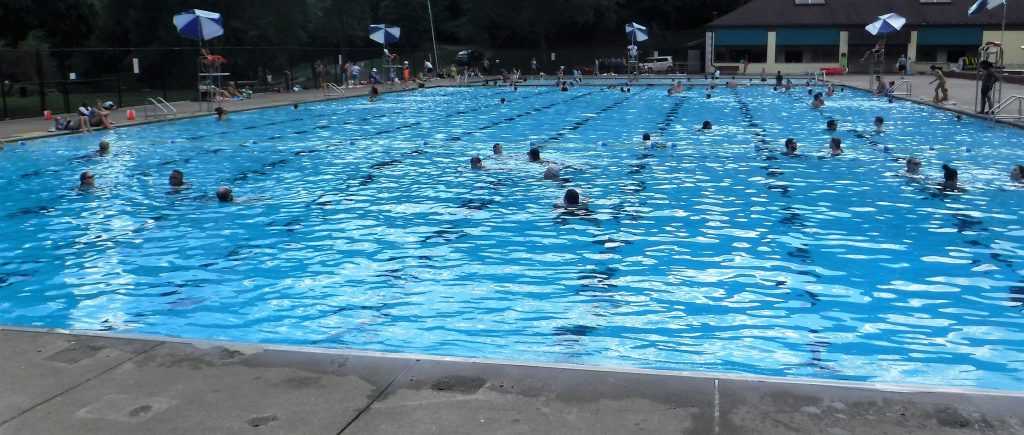 Saturday September 1st at Highland Park Pool
* Teams, coaches, officials, please show up early for games and be ready to play as the city would love to allow the public full access to the pool as early as possible. Games COULF begin at a slightly earlier time throughout the day.
10:00 am


Mercyhurst 

vs 

Washington & Jefferson

11:00 AM
Ganon vs Penn State University Behrend
12:00 PM


Renegades (Pittsburgh Masters) 

vs Penn State University Behrend 

B-team

1:00 PM


Mercyhurst 

vs 

Penn State University Behrend

2:00 PM


Ganon 

vs 

Washington & 

Jefferson
3:00 PM
W&J Alumni with Renegades vs Penn State University Behrend B-team
Sunday September 2nd at W&J Pool
9:00 am
Masters Scrimmage with W&J Alumni and Renegades
10:00 am
Penn State University Behrend vs Washington & Jefferson
Noon
Penn State University Behrend vs W&J Alumni + Renegades
Extra notes
At 1 pm the pool opens to the public for swimming in the shallow end and baby pool. Play nice with others. Secure valuables. Hot and humid weather is expected.
The city wants water polo games to wrap up by 3:30 pm or sooner so that the pool patrons can use the entire facility. Closing part of the pool for water polo games has never been done before. Game times are going to start on or before the scheduled times. Team are asked to be prepared in advance of the published game time. It would be great if the teams and officials are ready and the first game could begin earlier.
Only the deep end of the pool being guarded, so players should not warm-up in the shallow end.
Bring a lawn chair. Tents can be deployed away from the pool in the grass area, not pool side.
Spectators are free. Swimmers pay the daily rate. Spectators that swim, pay the daily rate. Spectators and non-athletes are going to get a wrist band, no charge, at the pool at the gate. The wrist band can help for re-entry to the facility as patrons pay to swim or else have tags.
There is ample parking on the street throughout the park and in a lot near the volleyball courts.
Help with set-up, tear down and overall upkeep of the grounds is most welcome.
Community Clinic
Pop up, mini-clinics for youngsters and fans are expected throughout the day's activities and experts, including a Renegade players too, can help in small group settings by explaining the game's rules and sharing insights with visitors and first time fans — to better promote water polo.
Tip: Click on the links or images below to go to the various articles. Some news accounts include multiple photos and videos.
Tribune Review article about the weekend of games with Washington & Jefferson, Penn State, Gannon and Mercyhurst. Link: TinyURL.com/water-polo-trib
Post-Gazette coverage of Swim & Water Polo Camp with Pittsburgh Public Schools Summer Dreamers and beyond
Practices
This week is the final week of summer practices, 6 pm to 7:45, at Citiparks Ammon on 2217 Bedford Ave., Pittsburgh's Hill District. Hope to see you there Tuesday, Aug 14, and Thursday, Aug 16.
Next week, practice shifts to the Northside and Citiparks Sue Murray Swim Pool on Cedar Ave. The pool there is smaller, but we can still have some deep water to practice. Same dates and times. 6 pm to 7:45 pm on Tuesday, Aug 21 and Thursday, Aug 23.
The following week, when most kids have already started school, we'll shift practices again, to Citiparks Highland Park Pool, the site of the Sept 1, 2018, game day with NCAA Teams. Highland Park Pool is behind the Pittsburgh Zoo and Aquarium on Lake Road. Practices at Highland Park are still 6 to 7:45 pm on Tuesday, August 28 and Thursday, August 30.
The next six outdoor practices are all outdoors, so weather permitting, of course. The best opportunities for full pool scrimmages are this week, August 14 and 16.
Help is needed yanking goals and placing them at the various pools in the weeks to come. Those with bigger trucks and trailers, please ping Mark Rauterkus, 412-298-3432. That is generally a sticking point.
Kids: Pittsburgh Combined
The Pittsburgh Combined program is for scholastic water polo players from any school district in grades 12 to 6 — and it is being operated this season through the efforts of the South Park Aquatic Club and Coach Christian with the help of both Coach Mark Rauterkus and Joie Marhefka. We've been recruiting competitive swimmers, but have more slots on the team to fill. This week we practice on Monday, and Wednesday, August 13 and 15, 7:30 am to 10 am at indoors South Park High School pool. If you want to join us as we prepare that team for action this fall, we hope, then it is not too much of a pain to get your volunteer clearances and get signed up as an assistant coach.
Sign up Form
Labor Day Weekend, Saturday September 1, and Sunday, September 2, Renegades have games and the squad line-up of players is still INCOMPLETE. We are going to take 20 players, MAX, and then shut down the line-up. You must be a paid member to pay. And, there are going to be game fees too.
SIGN UP HERE at this page on Mark's site. New Technology.
First game expected at NOON on Saturday, Sept 1, at Highland Park Pool, outdoors
Renegades include:
1. Ercan
Two games expected on Sunday, Sept 2, at W&J College, indoors, 60 S Lincoln St, Washington, PA 15301.
Renegades include:
1. Kiean Ashtari = goalie
2. Ercan
Long Term Plans: Water Polo Festival
The aim is to make Saturday, Sept 1, a WATER POLO FESTIVAL. This is the first time we're able to play NCAA water polo games at an outdoor pool in a Citiparks facility. Many of the teams in the region want to attend, but this year we'll only have W&J, PSU, Mercyhurst and Gannon. Perhaps we make next years a multi-day tournament and include more teams. Perhaps we run a camp for high school players the prior week and even include SKWIM in the shallow part of the pool.
PR help welcome
Help with the PR for the Sept 1 Game Day with NCAA Teams. We should use social media to spread the word of the games to various sites, groups and to our contacts. Anyone want to help with that? Email
Mark@Rauterkus.com
.
On Monday, Coach Mark is going to a summer camp with 100 kids and inviting the youngsters and their families to attend as spectators.
Spectator RSVP for PR reasons on Facebook
Getting spectators to sign-up for the NCAA Water Polo Games at Highland Park Pool on the Facebook page happens at https://tinyurl.com/y7wdf47t
If anyone wanted to pay a little bit of $ to boost that URL and promote the event, feel free to do so.
CLINIC leadership for the September 1 event.
We'd like to have EXPERTS lead on-going clinics for those interested in learning more about water polo while at the event on September 1. To sign up to lead part of the clinic, go to this page.
To sign-up to lead ONE or more of the 15-minute segments for the on-going clinic on Saturday, Sept 1 game day at Highland Park Pool, claim your spot and leave a little note on this page:
http://www.needtomeet.com/meeting?id=7k2z4yveV
Poll: Would you attend Thursday night practices at Chartiers Valley H.S. Pool? Take this poll.
http://www.needtomeet.com/meeting?id=9ij2174kV
If we don't get 10 or more people to sign up, then we know we should not rent the facilities. Got to figure out the demand. Other options are still in the works, but let's test the waters with this time, dates and location and see what everyone things. Leave a comment on that page if you wish.
We are in a new month! Please pay dues if you are an active member (you come to practice or plan to play in tournaments): $5/month
https://paypal.me/pools/c/852bhrrPqu
Practice this week:
Tuesday, August 7: Ammon Pool from 6-7:45pm
Thursday, August 9: Ammon Pool from 6-7:45pm
**Team Social following practice- location will be announced as we approach the date**
We had quite a few Renegade sightings this past week (pics attached):
Claudia Smith in Denali National Park in Kantishna, Alaska
Michael Braun, Gregory Kinz, and Kinz at the Quarry Scramble
Adrienne Fyock and Wilbert Kragten at the North Park Triathlon.
Summary from the Quarry: 3 great games. Lost in sudden death to the same team that beat us by 4 in the previous game!
We are currently looking for a pool for the fall. If you have a connection or know of one that might be "centrally" located then please send me an email!
Chartiers Valley in Bridgeville has reached out looking to start a high school program at the school. Please email: aquatics@cvsd.net if you or anyone you know of might be interested. Very exciting times!
Labor Day Tournament is approaching! We need to know if you plan on attending.
Labor Day NCAA Men's Tournament (3 Renegades Games):
Each player will need to pay $20 for the tournament fee before Labor Day. Payment can be made to the paypal account above or brought to Mark Rauterkus at practice. There is a cap of 20 players for the Renegades and it will be a first come first serve basis so register early. (Schedule below) Questions: mark@rauterkus.com
Saturday September 1st at Highland Park Pool
10:00 AM Mercyhusrt vs W&J
11:00 AM Ganon vs PSB
12:00 PM Renegades (Pittsburgh Masters) vs PSB B
1:00 PM Mercyhurst vs PSB
2:00 PM Ganon vs W&J
3:00 PM W&J Alumni vs PSB B
Sunday September 2nd at W&J Pool
10:00 AM PSB vs W&J
11:20 AM W&J Alumni vs Renegades (Pittsburgh Masters)
12:40 PM PSB B vs W&J
2:00 PM PSB vs W&J Alumni + Renegades
Please always send updates, pictures, questions, and comments our way!
Gear
With so many new members i am going to LOOK INTO ordering more shirts as a few people have asked.  I cannot quote the exact price as these are now additions to an old order.
If i recall the short sleeve were $12 (S-XL, XXL was an additional fee)
long sleeve were $14/$15  (50/50 cotton)
I asked about black hoodies with the same logo and pricing would be anywhere from $25-$35 depending upon the number ordered.
If we want to order team suits we need a minimum of 6 from Kap7.
Please respond with what you would want to order if we did place one:  short sleeve shirt, long sleeve shirt, hoodie, suit (sizing can be found on kap7 for suits).
Any other suggestions of attire or gear then send my way and i can shop around for pricing.
Find us on Social Media:
More
Regular Water Polo Practices continue on Tuesdays and Thursdays.
We've got four more water polo practices at Ammon outdoor pool, weather permitting.
Then Ammon pool closes and the city only keeps a few pools open due to lifeguards going back to college, and students to school. So we'll go to Northside's Sue Murray outdoor pool for one week, 2 practices.
Then leading up to our Labor Day Weekend games on September 1 and 2, we'll shift practices to Highland Park Pool.
All of the practice schedule details and links to locations are in a Google calendar that is linked to off of CLOH.org. Anyone can subscribe to the Google Calendar and then copy dates easily to your own personal calendar. Reminders and such are then to your own desire.
The Google CLOH.org calendar has all of the events Coach Mark organizes. So if you are not interested in Underwater Hockey, ignore it.
An Underwater Hockey clinic is slated for 6 pm to 7:45 on Friday, August 10, at Ammon.
The Thursday social is going to be at the TGI Fridays at PPG Arena. We had a request for a Downtown location. No events at PPG Arena, where the Penguins play, so the place will have plenty of nearby parking.
A total of 14 events are being hosted at Ammon pool in the next two weeks, with four of them being the Renegades water polo practices. From 3:30 to 5;30 on most week days a water safety and SKWIM clinic is being conducted. Details at a new site, 
https://Ammon.4rs.org
.
Pittsburgh Combined Water Polo, the team for students in both high school and middle school from any school district (except NA, of course) is holding practices at South Park High School on Mondays and Wednesdays from 7:30 to 9 AM until school starts then the practices shift to 7:30 to 9 PM. This new venture is looking for athletes. Do you know anyone? Pass the word. Coach Mark or Coach Christian can follow up. Kids from Pittsburgh, South Park, Mt. Lebo and Elizabeth Forward have been attending. More are expected from BP and Peters, at the least.
So far, Aquatic Game Play has happened with Coach Mark's attendance this summer at:
Edgeworth Club in Sewickley,
South Hills Country Club,
Greensburg Country Club,
Citiparks Riverview,
Citiparks Ammon,
Windwood in Wexford,
and still to come at:
Green Tree,
Valley Brook,
Moraine State Park.
In the fall, we'll resume the Saturday Swim School at Oliver High School on Brighton Road in the Northside. Another hope is to host practices on Thursday evenings at Pittsburgh Public Schools Perry High also on the Northside.
Think about PR for the Saturday, September 1 event at Highland Park Pool. We need a poster. Any artists? Would be good to hit coffer shops and try to get an audience for the gamest that day.
Think about leading part of a clinic for the fans and spectators, and perhaps youngsters, for the September 1 event at Highland Park Pool. Can you talk for 15 minutes and share some water polo insights as an expert? Going to ask the college coaches to do some of this, but we have experts with Renegades too. Sign up here.
http://www.needtomeet.com/meeting?id=m3wzf9ibE
Come out to the swim pool for evening practices.
Tuesday, July 24, 2018
Thursday, July 19, 2018
Switching practice dates: Not on Thursday, July 26, but we can practice on Friday, July 27.
The Swim Carnival had hundreds of people flooding to the pool on Thursday and the pool closed at 6 pm. They had to clean up and recover.
In the future, we need to suggest that the carnival not happen on a day of water polo. Or else, we need to embed water polo into the carnival. Might be a great day for a demo game.
See the poll, log-in, click the date that makes best sense for your attendance.
http://www.needtomeet.com/meeting?id=3mruvthiV
If you have thoughts on where to gather, leave a note in the comments on that page.
Okay to bring friends.